Cintel Scanner

The creativity of the film combined with the revolution of design!

Cintel has been a leader in film scanning technology for decades. Now the new Cintel Scanner G3 HDR+ has taken the art of film scanning to the next level. The new scanner features a completely new screening technique that enables real-time HDR movies to be scanned in Ultra HD. It also retains the great features of Cintel scanners, such as digital servo, gentle drive, advanced color science, 35 and 16mm film support and elegant, high-end appearance. The Cintel scanner is the perfect choice for processing huge archive film libraries. You can easily convert old movies into new UHD "masters" and then upload them for online streaming.

 
Convert existing movie to Ultra HD
Almost every home now has a UHD 4K television, the demand for Ultra HD content has never been greater. Studios around the world have produced millions of hours of film over the past 100 years, but most of it has been stored on tape. All 35mm films are 4K, so converting older film libraries is a quick and inexpensive way to get Ultra HD content to consumers! The Cintel scanner scans 35 mm negative and positive films in amazing quality. Unlocking the extra resolution of 35mm film, you can capture footage that no one has seen before! There couldn't be an easier way to create Ultra HD feature films and television shows!
The creative benefits of film
Nothing is more like a movie than a movie! The look of well-shot 35mm film is unmistakable, and that's what every digital cinema camera tries to represent. Even today, Hollywood's greatest filmmakers still prefer to shoot on 35 mm film with the most amazing digital cinema cameras, not only because of its sharpness, dynamic range and colorimetry, but mostly because of its classic cinematic creative style. Unfortunately, the costs of digitizing films were high, but this is a thing of the past, the Cintel scanner is the solution.
Preserve historical recordings
Cintel scanners are equipped with the most advanced Image Mill processing technology. With its optical stabilization technology, it is the perfect choice for archive conversion and restoration projects. Thanks to Cintel's ultra-thin dimensions, you can mount it on a table or even on the wall. An additional attachment point is provided on the scanner for adding audio pickups or key-code readers. You can even buy your own scanner, so you don't have to transport your precious films from home to convert them. Cintel Scanner allows you to create stabilized files that are ready for digital restoration and mastering.
Special light source
The new Cintel Scanner G3 HDR+ features an all-new high-intensity light source and advanced color science, providing incredibly sharp, high-quality images of scanned film, even when running in real-time. Its RGB LED grid light source is designed to work with the highly sensitive image sensor and ensure that your priceless film is never exposed to the unnecessary heat stress and color fading of conventional scanner lights.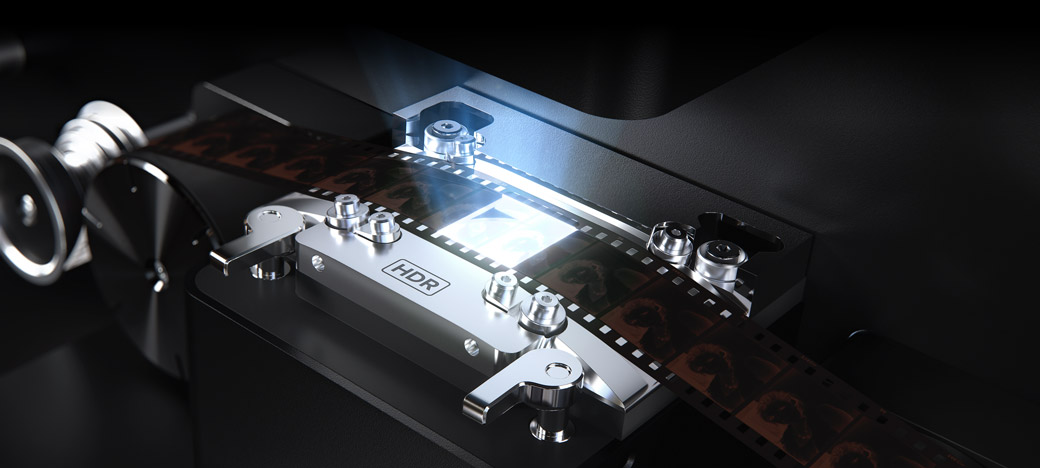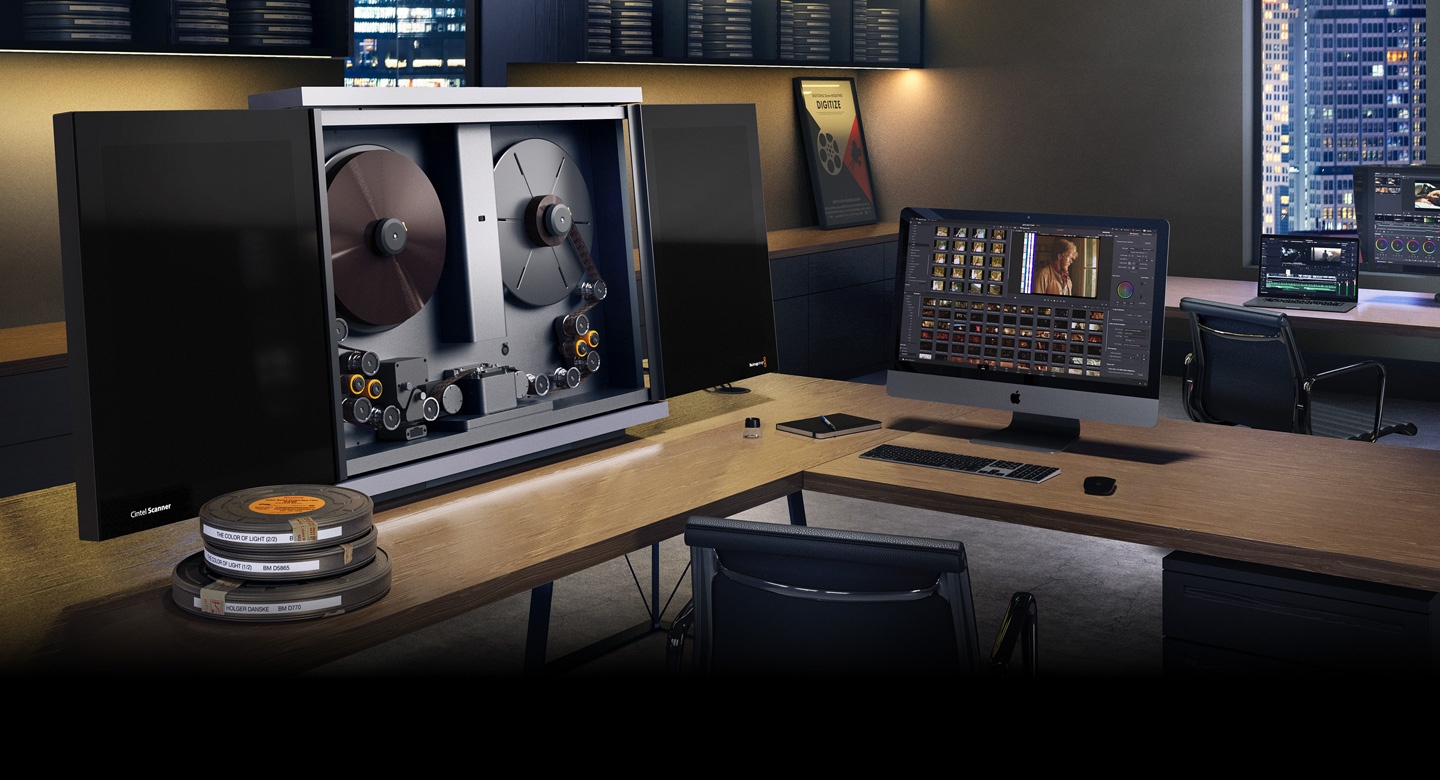 You can create stunning HDR images
35 mm films are characterized by an extremely high dynamic range and 4K native resolution. The Cintel scanner has a 35 mm slide. With the optional 16mm gate, which can be purchased separately, you can create digital masters with better colors, more textures and more detail than ever before. All this makes it possible to meet the growing demand for 4K HDR content from streaming providers such as Netflix, AppleTV, HULU, etc. Cintel Scanner is designed to work with DaVinci Resolve Studio, which is included in the package. In addition to advanced color correction, DaVinci Resolve Studio also includes "revival" tools. Which is the perfect choice for automatic dirt removal, dust removal, anti-flicker, or patch correction with intelligent fill technology, as well as advanced temporal and spatial noise reduction. A Cintel scanner combined with DaVinci Resolve Studio gives you everything you need to scan, color correct, restore and distribute an entire film library in high dynamic range Ultra HD!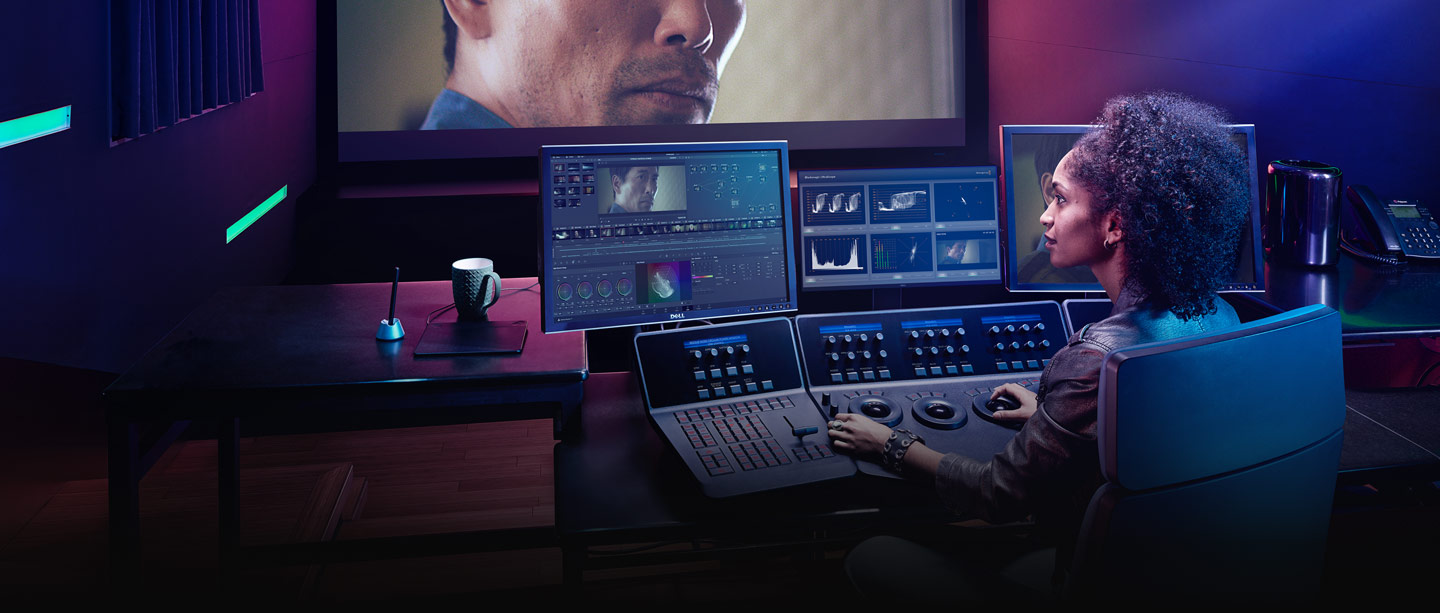 The Cintel scanner is designed using aircraft design techniques. It is designed to look beautiful on the wall, but also to provide a rigid and vibration-free surface for smooth handling of the film. The base frame is a super-stiff structural space frame that results in a dramatically lighter and more durable body than older, simplified heavy plate designs. This means that the Cintel scanner is light enough to be mounted on a wall, making it part of the structure. Whether wall-mounted or tabletop, its innovative design includes sliding doors, built-in cleaning rollers and new digital servos to delicately handle your precious negatives.

Latest technology


The Cintel scanner is a technological innovation. Film was traditionally a mechanical technology, requiring experienced engineers to maintain their operation. The Cintel scanner is equipped with the latest image processing technology from Blackmagic Design and has a PCIe connection as well as Thunderbolt 3. That is, you can connect it to your Mac, Windows or Linux computer. It receives easy-to-install software updates, and its functions are constantly expanding.

Real-time scanning

The Cintel scanner is the world's first real-time 4K film scanner that uses Thunderbolt 3, making it super easy to set up and install. Thanks to the diffused, high-intensity light source, the Cintel scanner operates at a consistent real-time speed, so film handling is gentle and transfers remain super-fast. The Thunderbolt 3 connection has a huge speed of 40 Gb/s, so you can transfer all this data directly to your computer without quality limitations. With the Cintel scanner, you get the high resolution of a film scanner using traditional telecine in real time!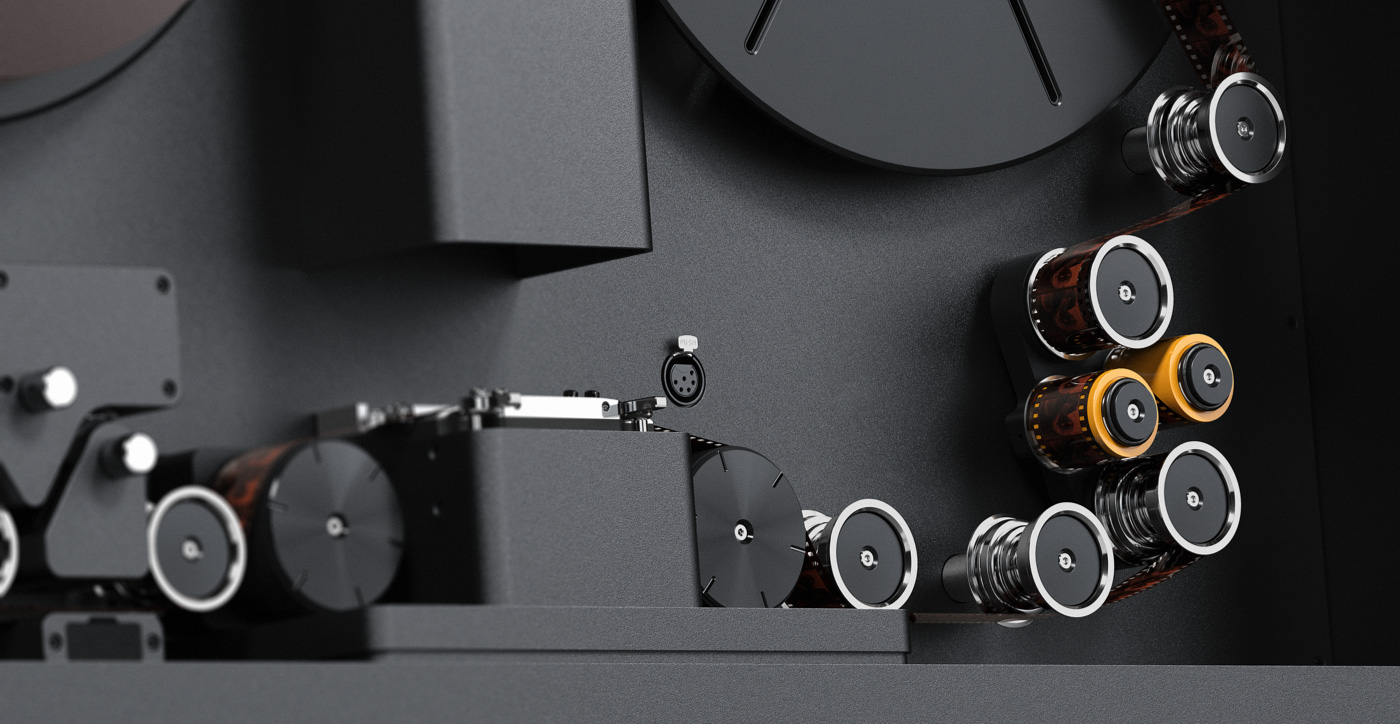 Complete solution
The Cintel scanner has everything you need for computer scanning and grading of films. In addition to the high-performance, built-in Image Mill stabilizer, a 35 mm HDR film gate (16 mm film can be purchased separately), two rolls of film, four cleaning rollers, table legs and the DaVinci Resolve Studio software are included in the basic package. DaVinci Resolve also includes grain reduction, dust removal and dirt removal tools. The Blackmagic Design Cintel scanner is a complete solution. There are no hidden installation, software update or ongoing license fees.